The Media's Real Bias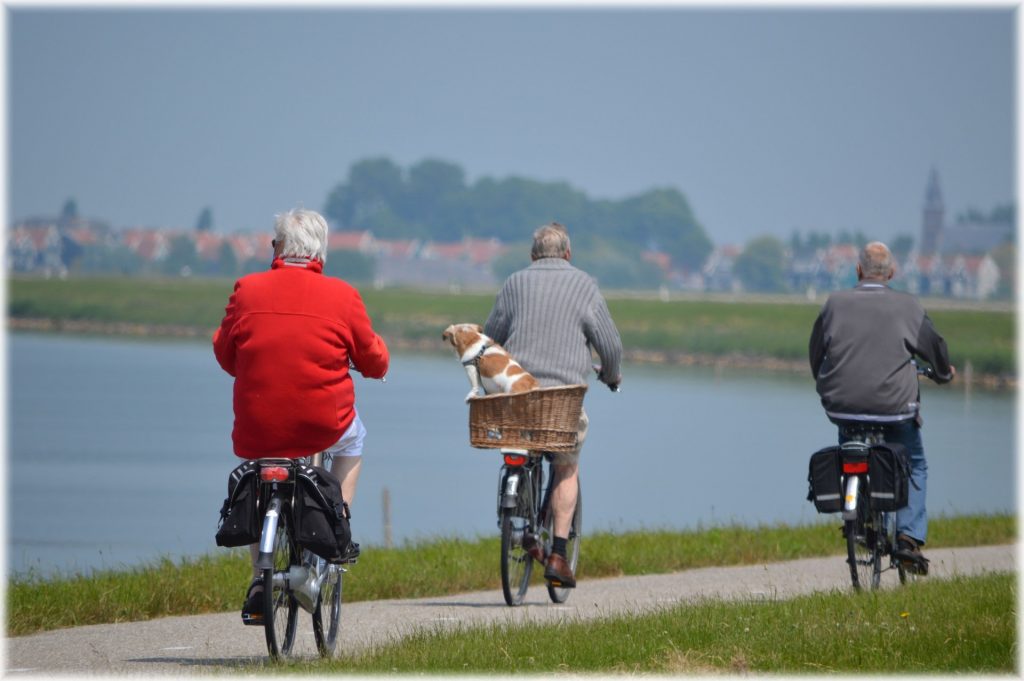 My gripe about the news media is not "FAKE NEWS," which is simply a repetition of the age-old attempt by autocratic governments to destroy the people's faith in the media. I've been in the news business for 60 years and love the free press. However, that doesn't mean I'm happy about everything we do. In a real irony, my problem with the media coincides with an effort by the Trump White House to strip government restrictions against bias, whether it be gender, racial and ethnic, and one of the worst, age bias.
This is the year of #MeToo and frankly, it is about time to crush the overt and subtle harassment against women. It is just not tolerable.
The media has embraced this story and many other grave injustices over the years. And let's be real. Without a free and untethered media, where would we stand today, probably a country nearing dictatorship? The First Amendment is a powerful force for truth, and we need it more than ever.
But in one regard—ageism—the American media has largely been asleep.
Once in a while, an article or book is published that deals with the problem. One such article was published in the Minneapolis Star Tribune/New American Media on October 31 2017. It was posted by reporter Katy Read.
Here is a valuable excerpt:
"Casual ageism…isn't even especially frowned upon. It's so common it may seem routine, trivial, and well intentioned. But it's not necessarily harmless. Researchers have found numerous links between cultural ageism and health problems — physical, cognitive and emotional — among older people.
"There can be no movement unless the public clearly understands many of the powerful aspects of ageism," said Margaret M. Gullette, a resident scholar in women's studies at Brandeis University and author of the just-published Ending Ageism, or How Not to Shoot Old People.
"People don't even know how to deal with ageism, so they don't recognize it when it happens to them. They don't know how to complain about it. They don't know to complain about it."
Challenging ageism means getting people to pay closer attention to messages they've been hearing all their lives.
Those messages are found in jokes and insults and compliments and offhand remarks. They're in the TV programs and commercials we watch (one study found that people who watched more TV held more anti-age biases). They're posted on Facebook, which officially bans hate speech based on categories including race, nationality, religion and gender — but not age. They're in the advertising claims that have built a $200 billion "anti-aging" industry of skin creams, Botox injections, hair coloring, hair restoration and cosmetic surgery."
On the bright side, shows like NBC's Today and CBS's Sunday Morning do a wonderful job of celebrating people of all ages.
But for individual Americans, the learning curve can be challenging.
Let me be honest. People who are older love to share funny stories of the common aspects of aging. But we don't like it when other people do! We know that "things change" as you get older, but many of us are proud of where we are and what we still hope to accomplish. Yes, we do lose things and forget things, but so do teenagers and many adults. We are aware that life is not forever, but we love to dream on. Many of us have genuine aspirations. And some of our colleagues don't.
There are times when media treats young age as old age. Reporters detail stories of "elderly" men and women as 59, 60 or 61.
Is 61 old? If you are 75, it sounds very young. If you are thirty, it might seem very old. But the real story is that mass media tends to stereotype older people.
We don't like that. And I just wanted you to know. Be careful what you say and how you say it. Because there is one part of being older that is definitely genuine. Once we realize that time is fleeting, we have a tendency to be very and dramatically blunt. We may not move as fast as we used to, but our words can be fast and furious. And we don't want to treat you with indifference, as many of you treat us.
Thanks for paying attention.
@Larrykane is a veteran of 52 years as an anchor, author and reporter in Philadelphia. His date of birth is 10/21/42.